Hone's Yard
Hone's Yard is a small, privately-owned business park in the pretty market town of Farnham. The yard itself is a pleasantly-landscaped space and was actually Farnham's first garden centre when it opened back in 1951 by the current owner's grandfather. This period of history and the site's heritage was a great source of inspiration for the ideas, but unfortunately due to the covid pandemic the project was put on hold. However, it is hoped to be initiated again soon.
---
Concept 1
This concept alludes to the horticultural history of the site, the Hone family business and the pleasantly landscaped site.
---
Concept 2
This concept is inspired by decorative mid-century patterning whilst also containing a secret 'H' and 'Y' for 'Hone's Yard'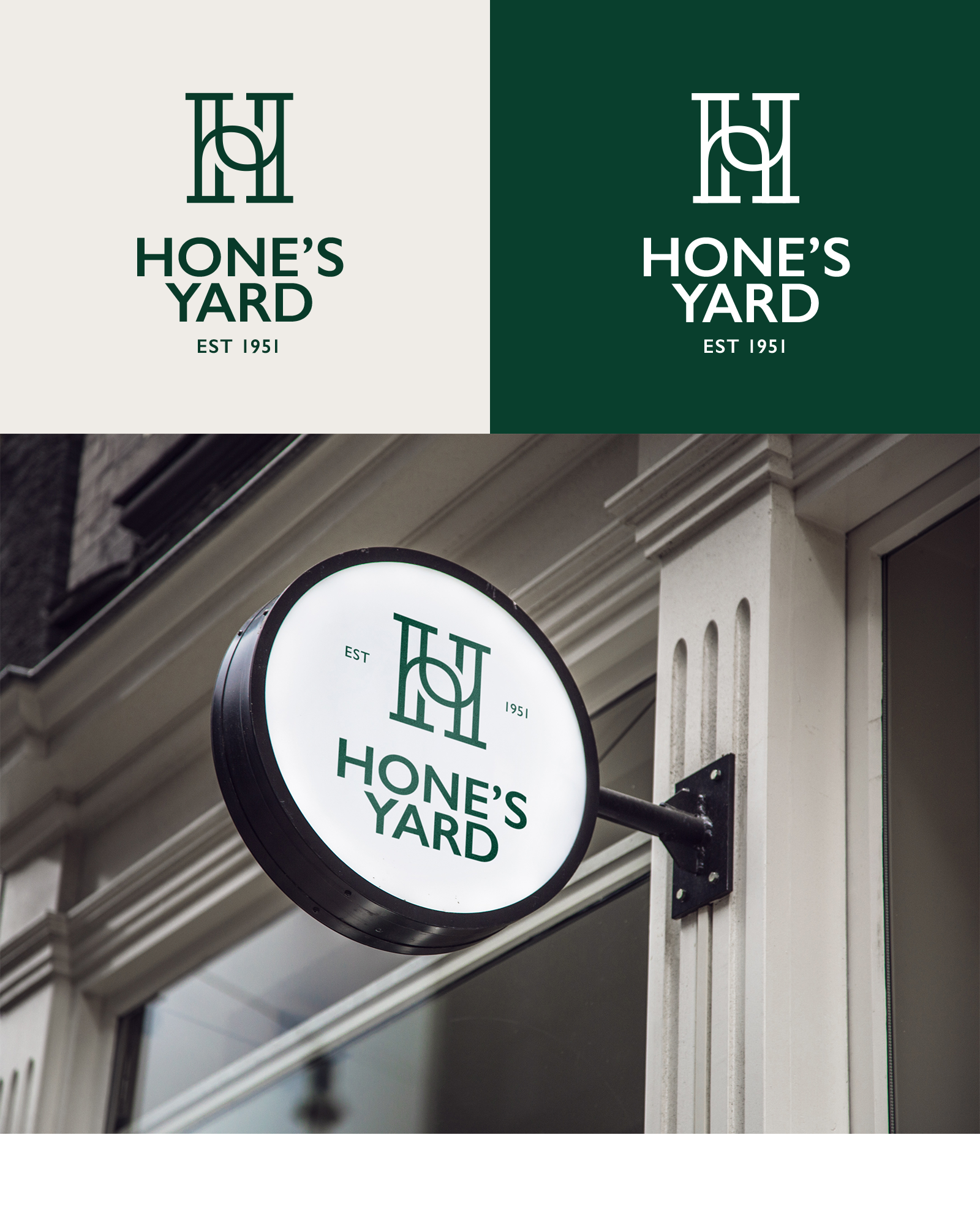 ---
Concept 3
A more modern architectural concept that takes more of a 3D form. This concept also contains a 'H' and 'Y' to reinforce the name.
---
---
---
---
---